Author: LCARS65
Posted: 10.29.2019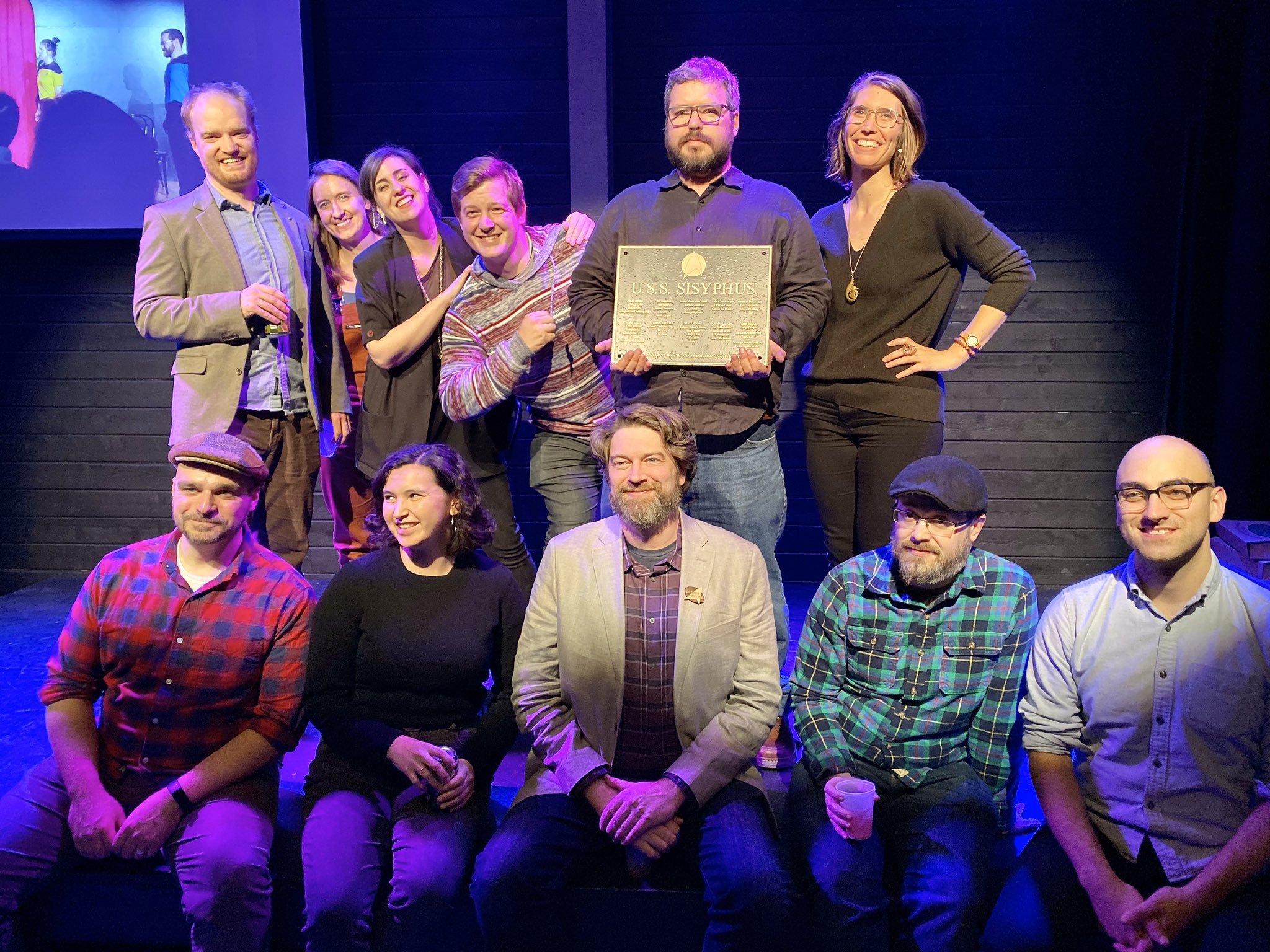 We're happy to announce a chance to listen to the final episode of Improvised Star Trek with the cast.
A big thanks to the fans and friends who attended the live listening party to our Finale premier on Friday November 22nd at the Cards Against Humanity Theater in Chicago. There we aired our final episode: Four Weddings and Also Another Wedding, and reminisced about the show.
Also a huge thanks to Max Temkin and Cards Against Humanity, who presented us with a USS Sisyphus dedication plaque honoring the crew and some of IST favorites characters. Cards Against Humanity has given us numerous opportunities to perform at their events over the years and we truly appreciate them for it.
Author: LCARS65
Posted: 10.29.2019